Directory: Game Play >> Tricks >> Level 14 >> Hypo Keeper.

Between Savepoint 1 and Savepoint 2, there is this scientist in this room who tells you, "Take what you want" pointing to the ammo clips. However, that greedy pest doesn't want to give you the hypo he has in his pocket. So you would have to kill him.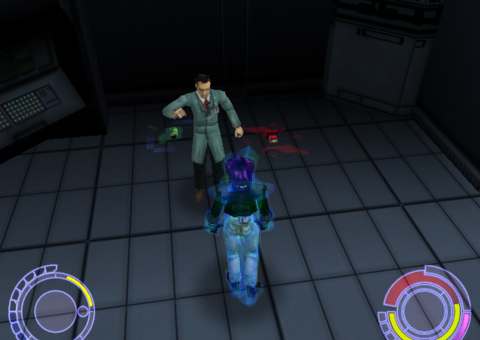 See the hypo? Do not worry about the dead scientist's body sticking out through the wall. Try doing it.